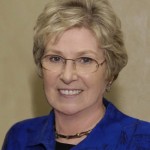 Joint Program Advisor to GCCI Australia for its programs in Bali
B.A. Art History – Wellesley College, Massachusetts United States
Susan's career as a Media professional began over 30 years ago as Head Photo Researcher at The Image Bank in New York.
She then joined CBS New York, spending over 23 years as their Senior Photo Editor in their New York Communications Department.
As the successful Mother of four Sons and six Grandchildren of a loving and close knit family she takes a particular interest in our Éducation programs.
Susan is particularly supportive of our Life Values program (LVP) our English Language and Literacy program (ELC) and our Cultural Heritage Arts program (CHP) and their focus on the long term benefits of producing well- rounded citizens who are capable of achieving their goals and making genuine contributions to their communities throughout their lives.