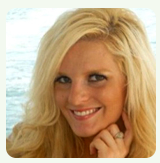 Liz holds a Master's Degree in Media Practice from the University of Sydney, Australia and a Bachelor's Degree in English and American Literature and Linguistics from Charles University in Prague, Czech Republic. Liz has also studied at The University of Limerick in Ireland and lived and worked in the USA, UK, Greece and Australia.
She has experience working in PR, especially in the field of health and government relations.
Liz contributes to the international media strategy and global campaigns of Global Children Care. Her expertise lies in areas of public relations, social media, film and journalism, including experience creating campaigns focused on TV, print and online media, designing media strategies, pitching to stakeholders, writing press and media releases and managing client relationships.
Her work for Global Children Care includes devising media strategy, writing and editing content, website design and film and audio-visual production.