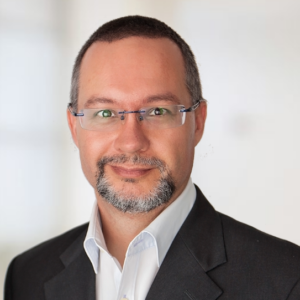 Dr Olivier Becherel is the co-founder and director of Mastery to Success, a coaching & consulting organisation dedicated to empowering people to activate their personal leadership and realize their full potential to live a rewarding, meaningful, and fulfilling life.
Dr Olivier holds a Ph. D in Molecular Genetics & Cell Biology from Louis Pasteur University, France. He is a former Senior Research Officer at the QIMR Berghofer Medical Research Institute, and The University of Queensland Center for Clinical Research (UQCCR) in Brisbane, in the fields of cancer research and neuroscience.Senior Scientist, Researcher, and Cell Biologist.
Trainer & Master Practitioner of NLP, Time Line Therapy and Hypnosis
Trained Facilitator of the Demartini Method®
Personal Leadership Specialist
Executive Coach
Business Coach
Mentor, Speaker, and Author.
Dr Olivier's fascination with Life and the 'micro-world' led him to pursue a career in cancer research and neuroscience, to better understand how changes in the external environment influence the internal one by exploring different perspectives and looking for cause and effect relationships. Integrating his scientific knowledge and expertise on brain research, neuroscience, medical research, leadership, and business, Olivier focuses on unleashing the leader within individuals to help them create a clear path forward, enhance their performance, and live a purposeful life. Through executive coaching and leadership development training, Dr Olivier helps high-achieving professionals and business owners fast-track their careers and grow their business success.