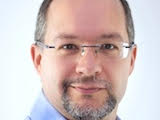 * Senior Scientist, Researcher and Cell Biologist.
* Trainer & Master Practitioner of NLP, Time Line Therapy and Hypnosis.
* Wealth & Success Coach.
* Speaker and Author.
Olivier holds a Ph. D in Molecular Genetics & Biology from Louis Pasteur University, France. He is a former Senior Research Officer at the Queensland Institute of Medical Research in Brisbane, and his work focused on elucidating the molecular and cellular aspects of neuro-degeneration. He is the co-founder of Mastermind Success a Training & Coaching institute dedicated to unlock human potential. Olivier is a certified Trainer & Master Practitioner of NLP, Time Line Therapy™ and Hypnosis, and has a ferocious curiosity & inspiration for brain function, neuroplasticity, and the human mind with its unlimited potential.
Integrating his scientific knowledge and expertise on brain research, neurological disorders, medical research, leadership, success mindset and NLP, Olivier aims at unleashing the power within individuals to help them enhance their performance, achieve excellence, and live a vibrant, joyful, balanced and meaningful life.
Drs. Marcia & Olivier J. Becherel wrote together "Farewell to Anxiety – 7 Quick & Simple steps to rid yourself of anxiety!" a very easy to read & practical guide to empower yourself and move towards Freedom & Success.