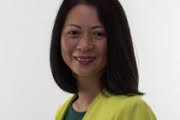 Doctors Marcia and Olivier bring particular benefit and expertise as Advisors to our Health Care and Life Values programs for the children and their communities. Their approach like Maree Andersons is one of genuine warmth and caring for the well being of the children and their families.
* Trainer & Master Practitioner of NLP, Time Line Therapy and Hypnosis.
* Senior Scientist, Researcher and Cell Biologist.
* The Demartini Method Facilitator. NET Practitioner.
* HeartMath Practitioner. Wealth & Success Coach.
* Speaker and Author.
Dr Marcia Becherel is co-founder & CEO of Mastermind Success, a coaching & training institute dedicated to empower people discover and realize their full potential and live a magnificent life. Marcia has a solid foundation in Science & Medicine with a Medical Degree with specialisation in Children's Health (Paediatrics), a Ph. D in Microbiology & Public Health from Michigan State University, USA, and over 20 years of experience in Cell Biology and Research.
However, Marcia found her life purpose in the Mind Body Connection and personal development. In parallel with her medical and scientific career, Marcia has studied extensively Natural Therapies, Energy Medicine and the Mind Body Connection. Marcia is also an expert in cutting edge technologies for accelerated human transformation that include NLP (Neuro-Linguistic Programming), Time Line Therapy, Hypnosis, NET (Neuro-Emotional Technique), The Demartini Method and HeartMath.
Marcia's special area of interest is the Mind-Body Connection and how to apply this knowledge for self-empowerment to unlock our full potential and live a purposeful & fulfilling life.