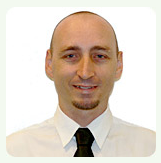 Mathew Olsen began his adult working life in the hospitality industry, working for the Sheraton on the Park Hotel in Sydney in their restaurant and banqueting department. He also worked part time as a Martial Arts instructor and is particularly adept at training children in the martial arts.
He has several years of professional experience working with Refugees in Australia and has excellent cross-cultural understanding and people skills based on his work experience and travel in Asia and India.
He has Certification as a TESOL (Teaching English as a Secondary Oral Language) and as a Certified Instructor holds a black belt in Hapkido and is a PADI Certified Instructor.
Mathew has advanced Certification in office administration from TAFE Ultimo in Sydney and a Class 1 ABC Security License from the SECTA Security Training Institute in Sydney, plus several certifications in the natural healing arts and certification in Senior First Aid from St Johns Ambulance – Australia.