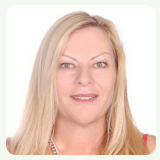 Maree Anderson, B.Ed., M.A (LLN), M.A. (TESOL), Cert.IV TAE
Maree brings a wealth of educational knowledge and expertise to our Board. Coupled with her warm personality and caring nature she is a delight to work with in bringing quality educational programs to the children we serve and plan to serve in the years to come.
We are grateful for her advice and support in improving and refining our educational programs.

Her areas of expertise are:

* Preparation and delivery of instructional content for: information literacy, research and academic development skills, self-exploration skills, career development, English language including IELTS, academic writing, spelling & pronunciation development.
* Academic and personal advising & coaching to tertiary students.
* Development and delivery of student workshops on communication skills, inter and intrapersonal skills, presentation skills and perspective taking