President & Treasurer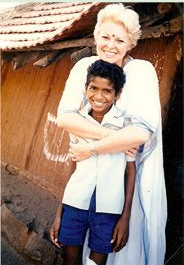 As President and Treasurer of Global Children Care, Susan Taylor is responsible for Australian and International operations, which include fundraising, program development and administration management and training, and team leadership.
Susan is committed to helping children achieve their potential by providing education and health care programs in an effort to break the cycle of poverty.
Susan holds Certification in Group Psychotherapy from the Group Dynamic Institute in New York, training in Biofeedback Modalities, Certification in Nutrition, Exercise and Weight Management Control from Cal State Northridge University in California and International Certifications in Neuro-Linguistic programming (NLP training) and Time Line™ therapy.
She has a business background spanning many years in several industries, including business and project management, interior design, property development, public relations and human resource development. She has training in Sales and Marketing and Project Management.
Susan has also been extensively educated in self-development, transformational coaching and meditation – studying with recognized world leaders in the field and founded two private counselling/coaching practices one initially in Miami and later one in Beverly Hills, California in the United States.
Prior to founding Global Children Care in 2003, Susan has worked with children around the world:
In Hong Kong Susan worked with street children and youth suffering also from cerebral palsy.
In New York Susan created an egress program for recovering teenage addicts at a drug rehabilitation center. This program was developed to prepare them for re-entry into the workforce.
In India, she assisted street children with medical care and clothing and took an interest in their primary school education, as well as teaching them the value of earning a living rather than begging in the streets.
Susan has lived and worked in Australia, USA, Europe, London, Hong Kong and other cities in Asia, India and Indonesia throughout her life and brings a thoughtful, creative and inspirational approach to the work of Global Children Care